The Point
Reproduced with permission
Excerpted from "Stand with Cathy for conscience rights," USCCB video, November 17, 2015 – The freedom of conscience is at the heart of who we are as Americans. And federal law has long protected that freedom. But now conscience rights are under attack. And healthcare providers, whose rights have been violated, are speaking up.
Catherina Cenzon-DeCarlo, RN: "On May 24, 2009, the hospital where I work coerced me to assist in a 22-week abortion. My duties as a nurse included being present for the bloody dismemberment and accounting for body parts afterwards."
Cathy's employer threatened her job and nursing license if she did not participate in a late-term abortion against her deeply held beliefs.
If Congress does not act, doctors and nurses across the country will be forced to violate their conscience or leave healthcare altogether.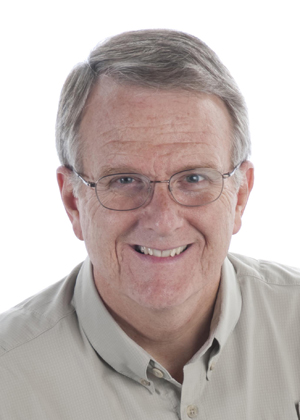 CMDA Senior Vice President and OB/Gyn Gene Rudd, MD: "Stories like that of Ms. Cenzon-DeCarlo may seem too remote, rare and unlikely to affect your world. Think again. CMDA frequently hears similar complaints from our members. In one member survey, four in 10 members reported being pressured to act against their conscience. And one in four suffered consequences for standing their ground.
"So what should we do? Let me suggest two types of actions. First, as citizens, seek to defend our First Amendment rights. CMDA is doing that organizationally on your behalf, but your direct voice to those who represent us in Washington and state capitals is critical.
"Secondly, as followers of Christ, we should stand for what is right. When asked to violate the principles of Scripture and your Spirit-guided conscience, refuse. And we must defend our neighbors who are doing the same.
"This quote from Martin Niemöller, a German pastor during World War II, is a reminder of what is at stake if we ignore the problem:
'First they came for the Socialists, and I did not speak out—Because I was not a Socialist. Then they came for the Trade Unionists, and I did not speak out— Because I was not a Trade Unionist. Then they came for the Jews, and I did not speak out— Because I was not a Jew. Then they came for me—and there was no one left to speak for me.'"
Action
Share your own story of discrimination on CMA's www.Freedom2Care.org website. Click here to share your views and experience and click here to read what others are saying.
Tell your lawmakers to prevent discrimination in healthcare and support the Abortion Non-Discrimination Act. [Note: it may be possible to include this legislation in an upcoming omnibus appropriations bill.]
Resources Abortion- and conscience-related legislation: CMDA's Freedom2Care legislative action site CMDA's Healthcare Right of Conscience Ethics Statement
Click here to comment