Freedom of conscience in health care
The Protection of Conscience Project supports health care workers who want to provide the best care for their patients without violating their own personal and professional integrity. It is a non-denominational, non-profit initiative supported by an Advisory Board and team
Welcome to our website.
Use the Project website and blog to research issues and find resources to support freedom of conscience in health care.
News & Blog
Catholic Medical Association Joins with 25,000 Physicians Fighting Proposed Global Abortion Policy to Strip Conscience Rights Protections
TranslatorNews Release Catholic Medical Association PHILADELPHIA, PA – FEBRUARY 12, 2018 – Conscience rights protections for health care providers in the U.S. and abroad are once again under attack. The World Medical Association (WMA) representing 10 million physicians worldwide is … Continue reading →
Doctor's role in abortion law 'must be clarified'
TranslatorIrish Independent Eilish O'Regan Doctors have stressed the need for legal clarity to allow them to act in line with their own conscience and personally held views if the country's abortion laws are changed. Health Minister Simon Harris has promised … Continue reading →
GPs will seek new State contract for abortion services
TranslatorIMO says family doctors will want provision to opt out on conscience grounds Irish Times Martin Wall GPs will seek to be paid for operating any new abortion service under a new separate contract with the State if the planned … Continue reading →
For Students
. . . His face was flaming red, the veins in his neck bulged out from the starched collar of his shirt. He tore into me for my insolence . . . Who did I think I was, he told me? . . . I snapped to attention at his parting words: "I could fail you for this!" Med School 101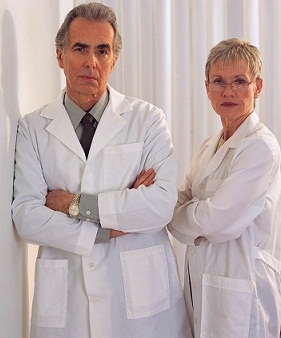 Conscience issues in medical and nursing school.
Topics include:
• identifying objectionable procedures
• articulating the basis for your objections
• establishing the extent of your objections
• knowing the science
• distinguishing between philosophy and science
• university and professional policies
• human rights and freedom of information
• practical pointers
Access For Students here.