Freedom of conscience in health care
The Protection of Conscience Project supports health care workers who want to provide the best care for their patients without violating their own personal and professional integrity. It is a non-denominational, non-profit initiative supported by an Advisory Board and team
Welcome to our website.
Use the Project website and blog to research issues and find resources to support freedom of conscience in health care.
News & Blog
Doctors, advocacy groups address proposed law protecting those who object to assisted dying
TranslatorCBC News Holly Caruk Dr. Frank Ewert wants protection from having to help a patient die — but Dying with Dignity Canada doesn't want that to happen at the cost of patients receiving full access to end-of-life options. "When I … Continue reading →
Tiny human brain organoids implanted into rodents, triggering ethical concerns
TranslatorStat Sharon Begley Minuscule blobs of human brain tissue have come a long way in the four years since scientists in Vienna discovered1how to create them from stem cells. The most advanced of these human brain organoids — no bigger … Continue reading →
Is there any difference between euthanasia and palliated starvation?
TranslatorBioEdge Xavier Symons While euthanasia and assisted suicide are currently illegal in most countries, the practice of voluntarily stopping eating and drinking (VSED) is seen by some as an ethically and legally permissible alternative. VSED refers to seriously-ill patients refusing … Continue reading →
For Students
. . . His face was flaming red, the veins in his neck bulged out from the starched collar of his shirt. He tore into me for my insolence . . . Who did I think I was, he told me? . . . I snapped to attention at his parting words: "I could fail you for this!" Med School 101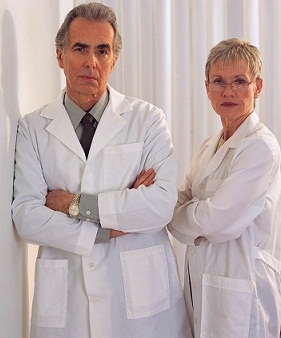 Conscience issues in medical and nursing school.
Topics include:
• identifying objectionable procedures
• articulating the basis for your objections
• establishing the extent of your objections
• knowing the science
• distinguishing between philosophy and science
• university and professional policies
• human rights and freedom of information
• practical pointers
Access For Students here.