Freedom of conscience in health care
The Protection of Conscience Project supports health care workers who want to provide the best care for their patients without violating their own personal and professional integrity. It is a non-denominational, non-profit initiative supported by an Advisory Board and team
Welcome to our website.
Use the Project website and blog to research issues and find resources to support freedom of conscience in health care.
News & Blog
Physicians offer support to pro-life undergrads
TranslatorThe Catholic Register Michael Swan For the first time in nearly 20 years of pro-life medical conferences, Canadian Physicians for Life will offer a pre-conference event for students thinking about applying to medical schools. "There's a growing number of pro-life … Continue reading →
The Hidden Professions of Conscientious Objection
TranslatorBob Parke* Federal legislation permitting the killing of people who meet the criteria for Medical assistance in dying (MAiD) has challenged most healthcare professionals to carefully consider where they morally stand on causing someone's death. While many healthcare providers may … Continue reading →
The status of the human embryo in various religions
TranslatorWilliam Neaves Abstract Research into human development involves the use of human embryos and their derivative cells and tissues. How religions view the human embryo depends on beliefs about ensoulment and the inception of personhood, and science can neither prove … Continue reading →
For Students
. . . His face was flaming red, the veins in his neck bulged out from the starched collar of his shirt. He tore into me for my insolence . . . Who did I think I was, he told me? . . . I snapped to attention at his parting words: "I could fail you for this!" Med School 101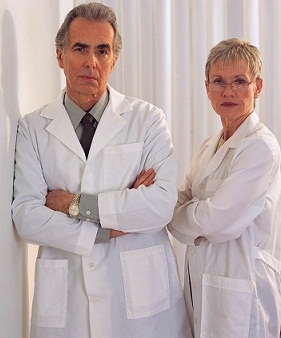 Conscience issues in medical and nursing school.
Topics include:
• identifying objectionable procedures
• articulating the basis for your objections
• establishing the extent of your objections
• knowing the science
• distinguishing between philosophy and science
• university and professional policies
• human rights and freedom of information
• practical pointers
Access For Students here.